Poison Center News
Meet Dr. Nate Kunzler.
Hello! I'm Nate Kunzler, one of the Medical Toxicology fellows at the Minnesota Poison Control Center.
I'm a Utah native and graduated from Utah State University with a degree in Biochemistry. I then completed medical school at New York University and my residency in Emergency Medicine at the MGH/Brigham and Women's residency in Boston.
I've always been interested in toxicology based on my love of biochemistry, molecules, and antidotes. I'm excited to help support the mission of the poison center in helping callers from home, hospitals, and government agencies who are looking for the expert advice of our team.
My best advice for people who are worried about poisoning or exposure is to just call us! We're always happy to pick up the phone and give advice any time.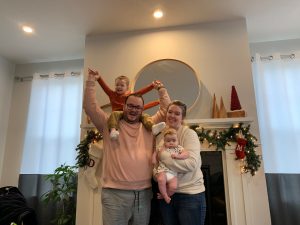 Meet Dr. Ryan Fuchs.
My name is Ryan Fuchs, MD. I grew up not far from here in Rogers, Minnesota, and obtained my undergraduate education from St. John's University, graduating with a Bachelor of Arts in Biology and minor in chemistry.  During a gap year I worked as medical scribe at a community Emergency Department in St. Louis Park, MN. 
I attended medical school at the University of Minnesota. Basing my interest off my earlier scribe experience, I was drawn to emergency medicine. It wasn't until my second year of medical school that I first learned of Medical Toxicology as a specialty. I gravitated towards toxicology lectures and sought out mentorship during medical school and residency, finding the toxicologists here being some of the strongest physicians and educators I know. Following completion of my Emergency Medicine residency training at Hennepin Healthcare in June 2021, I started fellowship in Medical Toxicology here at Regions/Minnesota Poison Center in July. 
I am ecstatic to be able to continue my training here, working with fantastic staff and serving the community that continues to inspire me daily. Outside of medicine, I enjoy backpacking, camping, rock climbing, soccer, and spending time with my wife and our adorable poodle.